Address the Eviction Crisis
SHEcovery™ Actions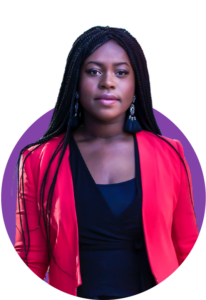 Before the COVID-19 pandemic, Chicago's low-income renters and households of color were already experiencing high levels of housing insecurity. As the employment crisis worsened for women and people of color, rent payments were delayed, revealing an ominous threat of eviction to an already distressed population.

Pre-existing disparities in race and socioeconomic status affected housing realities for renters and homeowners during the pandemic; women and people of color were among the most negatively affected.
Impact on Families of Color
The lifting of federal eviction moratoriums will impact approximately 21,000 Chicago households as they could be evicted from their homes. Once evicted, the risk of homelessness only increases.
Nationally, the COVID-19 Eviction Defense Project estimated that at least 25% of U.S. renters could be pushed out of apartments, impacting up to 23 million Americans. Black women would be at the apex of this crisis, as they have been twice as likely to be behind on rent as white renters during the pandemic, putting them at risk for homelessness in its wake.15
In Chicago, at least 32% of households are headed by single women.16 Nationally, 52.5% of Black households are headed by women, which means that the likelihood of women bearing the brunt of eviction risk is high across the nation and within Chicago.17
Eviction data tells us that 1 in 5 Black women are evicted, compared with 1 in 15 white women. The pandemic has only intensified this issue, given that Black (and Latina) women have seen the most significant drop in their employment-to population ratios since February 2020.
"While public health guidance and government orders called for "sheltering-at-home,"
thousands of Chicago residents did not have a place to call home."